Manual PVC Card Embosser & Tipper Combo Package
$820.00
Manual PVC Card Embosser & Tipper Combo Package
Includes 2 foils (gold  & silver)
Description
Manual PVC Card Embosser & Tipper Combo Package


Manual Card Embosser
Designed for use with PVC plastic cards used for banking, health care, security.
Financial Format /Five Line /ANSI /for CR-80 Plastic Cards,OCR-7B Font
Plus Alpha /Numeric, 10 & 7 Per Inch Spacing, and Hardened Steel Dies & Punches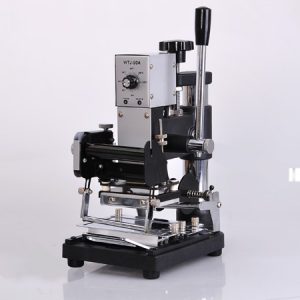 Manual Card Tipper
A Hot Foil Stamping/Tipper Machine allows you a simple way to add an impressive look to your products.
Here we offer you an advanced Hot Foil Stamping Machine which is specially designed for PVC cards,
such as credit cards, VIP cards, bank cards,club cards, membership cards, gift cards. Other industry usages
include stamping on business card papers, leathers, soft adhesive papers, rubber, wooden products etc.
The advantages of small type, powerful stamping pressure and stable pressing, easy operating really make it
an ideal equipment for your individual workshop or medium-sized enterprise.
Please follow and like us:
Only logged in customers who have purchased this product may leave a review.