I380 Intellicoder Magstripe Reader/Writer, 3-tracks, HiCo/LoCo, USB cable – Used
$250.00
Clearance Sale!
I380 Intellicoder Magstripe Reader/Writer, 3-tracks, HiCo/LoCo, USB cable
USED – Sold-As-Is – Taken out of a working environment
Only compatible with Windows XP, 7, or Vista – 32-bit O/S
1 in stock
Description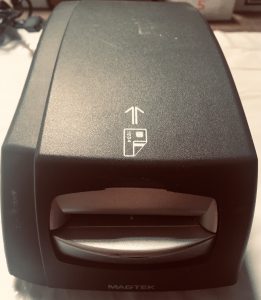 I380 Magstripe Reader/Writer – USED – Sold-As-Is
Small Footprint Size:  Weighs less than 2 lb.  and less than 8 inches in length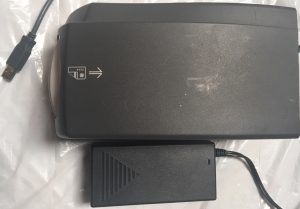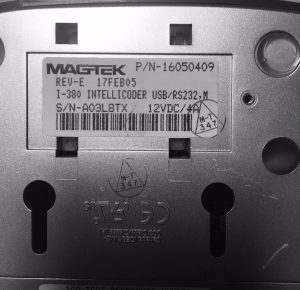 USED – Sold-As-Is – Taken out of a working environment – No software included

Manufacturer download page for software and driver:
https://www.magtek.com/support/intellistripe-380?tab=software
Specifications:
Read and write magnetic stripe cards per ISO 7810, 7811
Motorized for increased encoding precision and reliability


RS-232 primary host interface using MCP Protocol
Flash programmable

Supports HICO & LOCO cards

Dual color LED status indicator

Remote power pack

Small footprint

Low cost
Quick Notes:
Eliminates all writing errors

Reads and encodes  magnetic stripe single, dual or triple tracks


Reads and encodes on any card with 5 or 7 data bit format. This feature is available on all magstripe tracks, 

in any
bit density, in the range of 75 or 210 bpi.

Supports "Jam Clearance"

Its small footprint size is ideal for limited counter-top and desktop space in financial institutions

Enable/Disable tracks 1, 2 or 3

Hardware can be set to HiCo or LoCo or it can be set to "Automatic Selection Mode" so the hardware
automatically detects the coercivity of the card.
Please follow and like us:
Only logged in customers who have purchased this product may leave a review.